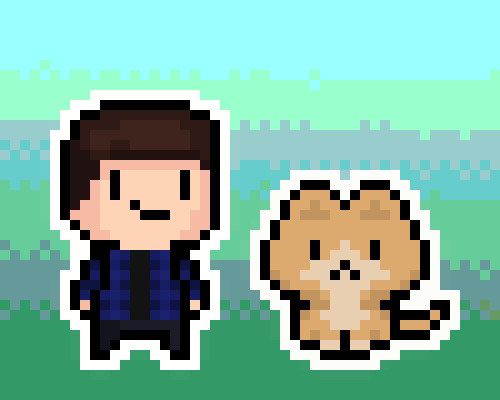 Hello world!
I'm Kevin. I believe that code is more than just ones and zeroes. I believe programming is a craft that involves as much creativity as any other form of art. I'm a proponent of the worse is better philosophy, and I think making things easier to understand is better than making things more complicated.
I support diversity in tech, and I believe we have a responsibility to open the door for new coders- especially those who feel unwelcome, or who might not know how fun it is.
I'm always looking for ways to get more involved in education, outreach, and mentorship, so please don't hesitate to reach out to me.
By day, I'm a software engineer at Google. I help run CodeU in my "20%" time.
CodeU is currently an invite-only program, but you can find more info in these articles written by CodeU participants:
My LinkedIn activity is mostly me sharing posts by CodeU participants, so you can find more info there too.
I also sporadically post random thoughts to the blog. Here are a few:
Are you a recruiter? Hi! I'm a software engineer, but I'm especially interested in positions related to education, outreach, mentorship, and improving diversity in tech. My dream job would involve creating and supporting a technical coding curriculum for folks from under-represented groups in tech. (This is what I do in my volunteer work, and I'd love to find a way to get paid to do it.)
If you have a position like that available- GET AT ME.